Twitter Mailbag: Once more with feeling, Fedor; plus GSP's UFC return and more
In this weeks Twitter Mailbag, what are we to make of a great heavyweight who had a storied career that conspicuously avoided the UFC? And if Georges St-Pierrereturns, is he just going to screw up the well-laid plans in one or more divisions?All that and much more in this edition of the TMB. To ask a question of your own, tweet to @BenFowlkesMMA.
Diva is one way to look at it. Fiercely independent with a borderline delusional sense of self-worth is another. And then there are a whole lot of shades of gray in between those two assessments, many of which are probably accurate here.One thing I wish wed ditch is the idea that Fedor Emelianenko intentionally avoided signing with the UFC because he was afraid of the fighters there. Especially as we watch this guy slug his way into his forties, still fighting like hes the Fedor of 2005 even though he obviously is not, its clear that hes not especially risk averse once hes inside the cage. He probably thought he could beat Brock Lesnar or whoever else back when Affliction folded. He probably still does.
Similarly, if you tell me that his opinion of himself (and his teams opinion of him) was so high that he thought he should be immune from the one-sided, brutally exclusive contracts that the UFC regards as a given, Id believe that too.
The result is that we never saw Emelianenko in the UFC, which is a shame. But does it make me think less of him and his legacy? Not really. He was the man in his time and place. That's good enough, isn't it?
In retrospect, it was silly of us to think that Emelianenko might be the rare fighter to hang it up when it was time. And in some bizarre way, the winning streak hes on now is more of a bummer than the three straight fights he lost, all to legit competition in legit fights.
But now hes back in Scott Cokers hands, and were going to see him tested against a real heavyweight again. Im preparing myself for that to end badly, and Im also telling myself that theres a very good chance itll just make me sad to sit there and watch it.
At the same time, would I risk missing it? I would not. Such is the power of Fedor.
Anyone whos too worried about having their win via Dundasso overturned on appeal clearly hasnt seen that many appeals in this sport. They almost never work. Even when a fighter has a really strong case they almost never work. Thats because the rules give the referees a lot of discretion, and athletic commissions are reluctant to go against that.
On some level, I think thats good. We dont want fight night outcomes to seem like preliminary results, and if youve ever heard a post-fight speech that begins with "I dont want to make excuses but then you know how often fighters seem to think they were robbed in one way or another.
At the same time, it would be nice if we could figure a way so that cheaters didnt prosper so consistently in this sport. The way things stand now, youre putting yourself at a disadvantage if you play by the rules all the time.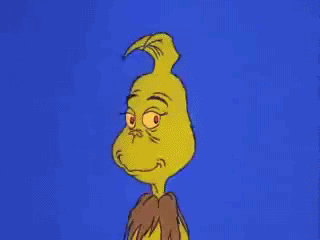 Youre not alone, at least when it comes to middleweight. My first thought when I heard GSP was close to finalizing a UFC return was,
Please dont let him jump in front of Yoel Romero for a crack at Michael Bisping
. Actually, that was probably my second thought. First was,
So what about the MMAAA and standing up for fighters and all that
? But after that, then the middleweight stuff.
Things are just so interesting at 185 pounds right now. There are so many fun contenders, all with a little something different to offer, and theyll all earned their place in full public view. For GSP to jump right into a division he didnt compete in even when he was an active fighter, then skip straight to the front of the line, that would lend a bitter taste to what should be a great return.
But at welterweight? There I feel less concerned about the unfairness of giving St-Pierre an immediate title shot. Youve got Tyron Woodley and Stephen Thompson set to break their tie, then youve got Demian Maia waiting with a gentlemanly patience, and after that theres not a whole lot else.
If you tell me Maia has to wait a little longer while the greatest welterweight of all time tries to reclaim what he never lost, I cant get mad at that. On the other hand, if you tell me that no fewer than three hot contenders for the middleweight strap have to sit and watch while GSP and Bisping go all money fight on us, then Im going to be disappointed. Ill bet Im not the only one, either.
It does seem like some nickel and dime stuff, doesnt it? I asked the UFC for an explanation on this one and have so far heard nothing back. My best guess is that with the new owners scaling back the whole Vegas operation, little stuff like making sure coaches and fighters have access to footage of their opponents seems like a burden and a cost theyd rather shift elsewhere. And, in the fight game, that usually means the fighters suffer.
But the product also suffers. Maybe not in any huge, immediately recognizable ways, but when you chip away at stuff like ease of preparation you cant expect that it wont eventually show up in the quality of the performances. Plus, when word gets out it just makes you look cheap.
Weve seen some examples of the UFC taking its market dominance for granted, especially in places like Canada or the U.K. Fans there seem so starved for UFC content that theyll snatch up all the tickets before they even know whos in the main event, so why strain yourself trying to come up with a good headliner? Save the good stuff for tougher markets.
Only then Bellator swoops in a few weeks later with a better off in the same city and suddenly youve got problems. The only thing is, I just dont know if Bellator can keep that fight up. The UFC might not always put its best stuff out there, but that doesnt mean that it no longer has it. The biggest stars in the sport still fight for the UFC, and the young fighters still dream of being UFC champion some day.
If Im Bellator, my hope is that the sale of the UFC and the reorganization and belt-tightening that have followed might create an opportunity for me to eat away at the UFCs market share, little by little at first. Just dont think youre going to take a big bite out of it all at once, because when both parties put their best foot forward its still going to be the UFC that wins that battle. I suppose so, if the UFC wants to continue raiding the Invicta roster for everything of value. The only name that pulls any real weight at womens featherweight right now is Cristiane Justino. And yet, nobody with a belt around her waist, whether it says UFC or Invicta, sounds like they want to fight her.
Maybe USADA will make it easy on everyone and sit Cyborg down for a good long while, but that only solves part of the problem. If she gets a lengthy suspension, it all but guarantees that a sizable portion of fans will tune out from womens featherweight until the fighter theyre most interested in is eligible once again.So Megan Anderson and Germaine de Randamie can fight if they want to. Im just not sure how many people will pay to watch.Ben Fowlkes is MMAjunkie and USA TODAYs MMA columnist. Follow him on Twitter at @BenFowlkesMMA. Twitter Mailbag appears every Thursday on MMAjunkie.